Silence Remover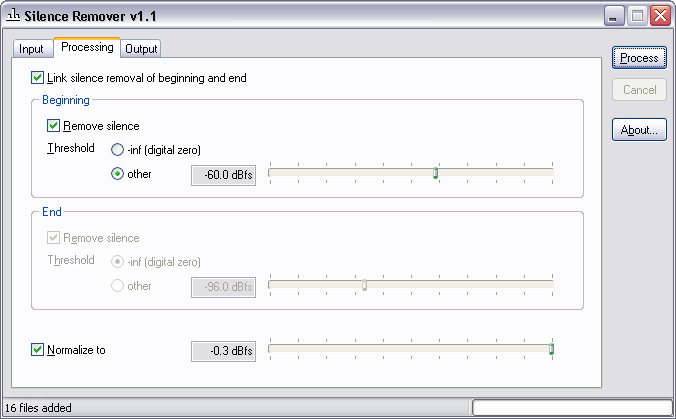 There are also pictures of the Input page, Output page and Logfile options.

Silence Remover is a standalone application that allows for batch processing wave files (uncompressed PCM only):
delete silence at beginning and/or end
normalize
change bit rate
optional writing to logfile
optional simulation into logfile instead of writing audio files
processes 8 to 64 bit
always deletes extra chunks (metadata)
always gives feedback about current processing
You define the threshold for silence.
This program was shortly mentioned in Sound On Sound 10/2004, see here.


Silence Remover
Version
1.1
Date
2005-03-26
Requires
Windows 9x or higher
Download
silrem110.zip (372 KB)